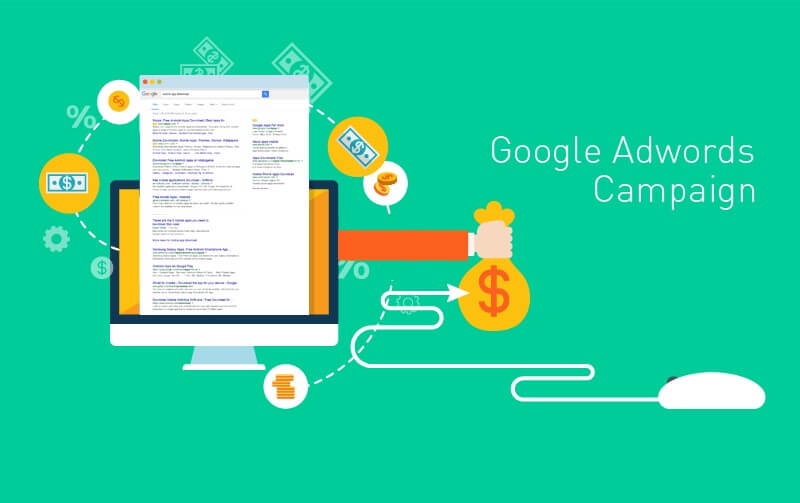 It's no secret that Google ad extensions add value to Google Ads search ads. But are you using them in a strategic manner? If not, you could be losing clicks and conversions. Here are tips provided by Google Ads experts to optimize ad extensions so that they appear more engaging and useful to users.
Manual implementation of Structured Snippets Extension

Experienced white label Ads experts make sure structured snippets extensions sync with other ad elements such as headlines, CTA etc. Structured snippets extensions are a great way to highlight information such as product/service specifics, benefits etc.
When you add them manually, make sure they complement other ad elements so there's no confusion in users' minds. Keep their messaging short, clear and crisp. Edit structured snippet extensions at the ad group level so they remain relevant to the ad. If possible, incorporate relevant keyword to increase CTR.
Also read: How to Setup Google Search Remarketing for Ads (RLSA)
Optimize Ad Rotation
Google Ads management professionals recommend setting Google Ads rotation to 'Optimize' as opposed to 'Rotate Ads Indefinitely'. Through machine learning technology, Google can identify which ads (from within an ad group) are likely to perform better in generating clicks or conversions.
Google uses elements such as keyword, search terms, location, ad extensions, device etc. to decide which ad to deliver in the ad auction. This greatly reduces the work of testing Ads extensions and helps bring invaluable performance data for further analyzing.
Implement Account Level Extensions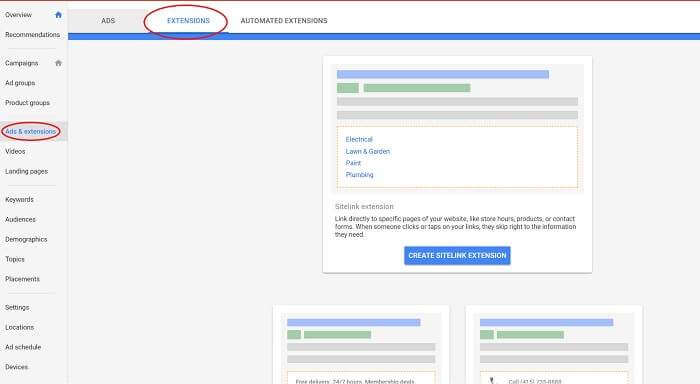 An Google Ads management agency has to handle multiple accounts and campaigns at the same. Even within a single account, there may be multiple campaigns and granular ad groups. Keeping a track of extensions at all levels can be near impossible. It helps to create account level extensions and edit them at campaign level or ad group level if required.
Strategy for Expanded Text Ads
With the new Expanded Text Ads format, white label PPC professionals have extra space within ads to display valuable information. This may render some ad extensions redundant because Google will not serve ad extensions that simply replicate existing ad text.
To avoid losing out, Google Ads professionals recommend reviewing and updating ad extensions to make them fresh, interesting and valuable. Instead of duplicating ad content, provide additional valuable information that would be of interest to users.
Also read: Conduct a Quick PPC Audit to find Issues in Your Ads Campaign
Apply for Every Relevant Ad Extension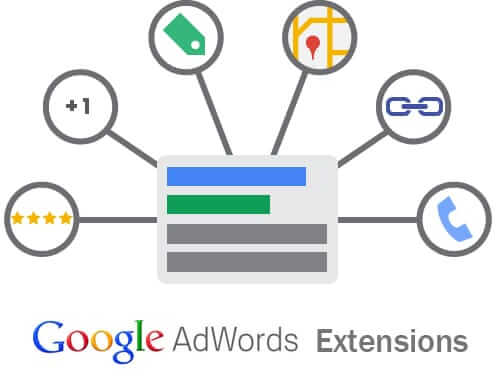 Ad extensions provide an opportunity for an ad to occupy more visual real estate on search engines. To extract maximum benefit from this feature, Google Ads management professionals recommend implementing all applicable ad extensions.
Although headlines majorly influence click-throughs rate, many users look at ad extensions before deciding to click through. Some of the most popular ad extensions are call extensions, callout extensions, location extensions, price extensions, promotion extensions, and sitelink extensions.
Ad Extensions Duplicate Copy Become Redundant
Put on your thinking cap and develop unique content for all the ad extensions you want to implement. As mentioned earlier, Google ad extensions duplicate copy become redundant and Google will not show them. As you gather data from your campaigns, measure and review the performance of your ad extensions.
Determine which ones are working well at the account, campaign, ad group, and ad level and which ones are not. Audit them on a half-yearly basis to make sure they're relevant to the campaigns you're running.
Also read: How to Run PPC Campaigns in a Different Languages
Consider Pausing or Removing Automated Ad Extensions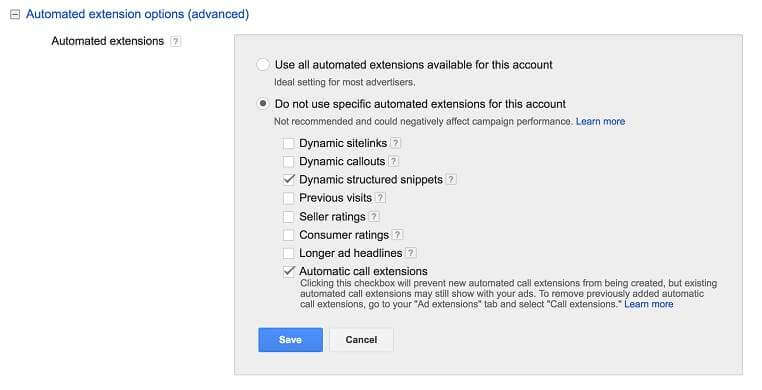 Apart from manual ad extensions, Google offers automated ad extensions such as seller rating extensions, structured snippets extensions, dynamic callout extensions and previous visit extension among others. Although they are designed to improve ad performance, they can do more harm than good.
For example, when you have a bad consumer rating or when a social extension distracts. It's a good idea to see how they are impacting your ad's performance. You can then decide to pause them or remove them altogether.
To free yourself of the burden of managing ad extensions and Google Ads PPC campaigns, partner the UK's top-rated Pay Per Click management agency!