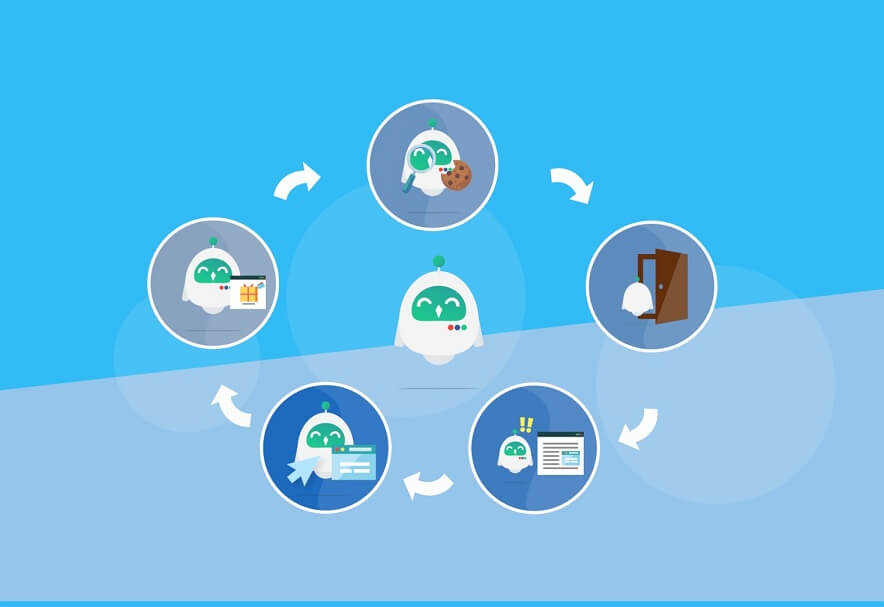 Are you using Remarketing Lists for Search Ads in your Google Ads campaigns? Many marketers don't because they think RLSAs are too difficult to understand and implement. However, they are a goldmine of opportunities because they are used to target audiences who previously visited your website. Here's how you can set up RLSA lists and run RLSA specific remarketing campaigns.
RLSA Advantages
RLSA ads show up only when users are once again searching for products or services related to your business on Google's search engine.
Because the audience is already familiar with your brand and offerings, you can target low-cost, generic keywords that are relevant to your business – that's a huge opportunity for small businesses with limited ad budgets.
This makes RLSA lists and campaigns a powerful method of Google Ads remarketing.
Add Remarketing Code across Website
The first step to enable this kind of Google remarketing is to set up the remarketing code on your website. To do this, go to Google Analytics, make your way to Shared Library > Audiences and simply follow the instructions provided to install the code. Visit Google Support for Steps
Create Audience Lists
The next step for Google Ads remarketing using RLSA lists is to set up audience lists. To do this, you'll have to go to Shared Library > Audiences in Google Ads.
Give a name for your audience list and to capture all audiences, define it with the character / to denote anyone who visited a webpage.
You have to meet the minimum audience size of 1000 people to run an RLSA campaign and you have a maximum of 540 days to meet that requirement.
Also read: Google Ads Call Conversion Tracking: Why You Need and How to Set Up
Set up Membership Duration
You'll want to set a time period for which you want the cookies to remain.
To determine membership duration, go to Google Analytics and see how many people came to your website during the last 30 days.
In case you don't have people 1000 site visits in the last thirty days, extend the date range based on your assessment of how long it will take for 1000 site visits.
White label remarketing Google Ads experts recommend setting up more than one remarketing list with different cookie periods so that you have used them in the future.
It's also worth setting up a list where the membership duration is for the maximum allowed 540 days.
Select Appropriate Keywords
White label remarketing experts who run RLSA campaigns choose keywords carefully. Because you're only targeting an already pruned audience of previous site visitors, you can target broader keywords that are related to a theme around your industry – the trick is to find keywords that trigger ads with decent click-through rates.
Create Enticing Ad Copy
Google remarketing professionals agree that RLSA ads need to be original and have creative messaging. For example, you can highlight good customer reviews, popular products you think a user may be interested in or lead users to a landing page with attractive photos – anything to entice them to purchase.
Add Audience to RLSA Campaigns
If you're running an RLSA remarketing campaign, you can apply previously-defined audiences that you had earlier created in several ways.
If you created multiple audience lists, consider adding them all to a single RLSA campaign.
Alternately, you can create separate RLSA campaigns with single/multiple audience lists as per your desired outcomes.
Analyze Campaign Data
With time, your RLSA campaign will perform better.
As you gather data, analyze information such as which keywords are being paired with which one of your ads.
Look into whether they're relevant to the ads and if ad messaging is effective enough to re-engage audience.
Also read: How to Supercharge Your YouTube Video Ads with Google Ads
Take Optimization Actions
Aim to draw as many insights as possible from your initial RLSA strategy. Depending on how your campaign has performed, there are several actions you can take.
For example, you may want to set up separate RLSA campaigns for different keywords.
You may want different bids for different cookie periods. Or you may decide to include tailored messaging based on keyword theme.
RLSA-based Google remarketing campaigns offer endless possibilities. The trick is not to make them overly complex at the very beginning. Start experimenting at a basic level and build them up as you gain experience!
If you still face any issue in setting up a Google Remarketing search campaign, then get in touch with us now.