Harness Power of PPC
Why choose professional
white label
PPC management in London? At any given point in time, potential customers and audiences are typing keywords and searching for products and services associated with your business. Our entire Google Ads campaign strategy is to capitalize on existing demand, create compelling ad copy based on well-researched keywords and deliver qualified leads to your website's landing page. You will pay only when relevant traffic clicks on your ad. Through our white label pay per click management services, you gain complete control of your campaign and budget.
Bespoke PPC Campaigns
When you outsource Pay Per Click management to us, you can expect a customized, specifically targeted, sales-driven online advertising campaign designed to maximize ROI and profitability. Our PPC management delivery process starts with an evaluation of products and services that your clients are offering, the competition and research about targeted audiences and other factors. Based on this information, we will develop a list of cost-effective, high-value keywords.
We will then create a unique ad copy to draw clicks from potential customers. When someone searches for a targeted keyword on a search engine, your ad will appear and when someone clicks on the online ad, he or she will be directed to your website's optimized landing page.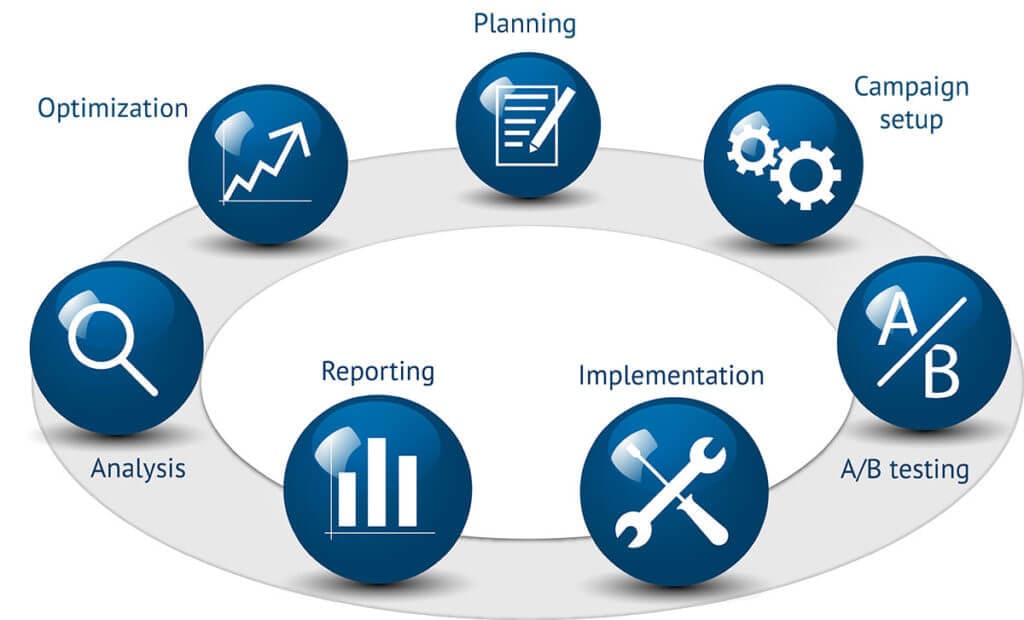 Management from Start to Finish
As a premier provider of PPC management services in the UK, we offer a complete set of paid search services. We can help with account set up, ongoing management and PPC audit services. We use the most effective strategies and tactics to design and implement a campaign across a wide range of platforms including Google, Bing, Facebook, Twitter, and others. We follow industry best practices to ensure the PPC campaign is optimized and scaled so that it grows as the business expands.
As part of our ongoing management services, we provide daily monitoring to ensure your campaign is on track. Our team of PPC managers works continuously to find innovative solutions for improving ROI. We have a strategy in place to deliver faster improvements.
High Quality Services
Our PPC experts for PPC campaign management in London will handle every aspect of your ad campaign. Our expertise extends to keyword research/selection, ad creation, landing page development, conversion optimization, search inventory management, PPC audits, Google Shopping campaigns, reporting, remarketing campaigns and lots more. We believe in providing completely honest and transparent services. Open communication and in-depth reporting are important elements of our services. When you partner with us, you can expect frequent communication updating you of your campaign's progress and useful information in easy to understand reports so that you can make informed decisions regarding your PPC campaign.
We are committed to helping you achieve greater ROI and revenues for your business, no matter which industry vertical you belong to. Get in touch with us to know more about our white label services and experience as a top rated PPC management service provider.
WE'RE READY TO WORK WITH YOU
PPC-Outsourcing UK is an exclusive PPC service provider offering a wide range of quality solutions to businesses, small and large, around the world. Please don't hesitate to contact us.

Save Free PPC Guide