Offshore White Label PPC Experts
As a premium provider of offshore PPC services, we have served small and large businesses from all over the world. Our clients use our expertise to take their message across to a niche group of target audiences at the right time and at the right places. Our offshore white label PPC experts use the highest industry standards to ensure precise structuring, messaging and targeting of PPC campaigns so that they deliver outstanding ROI and revenues for you. We have state of the art infrastructure and an English proficient offshore PPC team that we leverage to provide well-crafted PPC campaigns with tried and tested methodologies.
UK's Best Offshore PPC Services
Outsourcing to an offshore white label PPC company is one of the simplest ways to get in front of your target audience quickly and effectively. Being a reputed offshore PPC company in the UK, we offer specialized services to create, implement and manage successful PPC campaigns. As an experienced offshore white label PPC company in London, we are able to deliver performance driven PPC campaigns within your budget limits.
We will design, implement and manage your PPC campaign for you but you will exercise complete control over campaign and ad spend. We understand businesses have unique requirements and hence we treat every client as our most important customer and develop effective, tailored strategies to meet specific goals for the short and long run.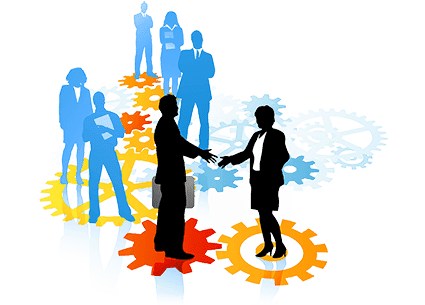 Proactive PPC Strategies That Work
We are the offshore white label PPC company in London, UK. We strongly believe that a productive PPC campaign is made possible with a methodological approach and effective strategy. We will allocate time for researching your brand, competition and market so that we create a PPC campaign that maximizes ROI and generates revenue from the very beginning.
Our strategic campaigns include business/competition, market analysis and goal evaluation, keyword analysis/selection, compelling ad copy creation, landing page optimization, conversion optimization, localization and language optimization. Using our exemplary offshore PPC services, you can expect highly targeted traffic to your website and increased online sales.
Services That Go Beyond Implementation
Our offshore PPC services do not end with ideation or implementation. We also help with budget streamlining, monitoring, evaluation and management so that your campaign stays on track and continues to provide steady results. We will ensure that your bids and budgets remain in sync and you get the most value for every dollar of ad spend. We provide detailed performance reports to evaluate the effectiveness of your PPC campaign and also provide inputs on ways to improve it.
We can assist you with remarketing ads. Our aim is to help you make well informed decisions so that your campaign generates increased ROI and revenues. We are transparent and honest – when you partner with us, you can expect open and frequent communication about the progress of your campaign. If you're ready to discuss your set of business goals, our offshore PPC team is right here to help your business grow and prosper!
WE'RE READY TO WORK WITH YOU
PPC-Outsourcing UK is an exclusive PPC service provider offering a wide range of quality solutions to businesses, small and large, around the world. Please don't hesitate to contact us.

Save Free PPC Guide