Unleash Power of Display Ads
If you're wondering how white label shopping ads services can benefit your company, here are the reasons. A Google shopping campaign is a very effective tool for e commerce websites to promote products on the Google search platform. Shopping ads give users detailed product information including a photo of the product, title, price, merchant name and more even before they click on the ad.
Google shopping ads offer better conversion rates because they appear in front of audiences who are actively looking for the products you're offering. Our proven expertise in white label Google ads services has worked wonders for businesses of all sizes and helped them get ahead of competitors.
Innovative White Label Google Shopping Ads
Our white label shopping ads services in the UK are available as a standalone service or as part of a larger PPC management service. We are a reputed Google Partner and our team of experts have spent immense amounts of time mastering various factors that make Google shopping ads lucrative, effective and successful in today's paid search ecosystem.
We can help you in several areas such as determining campaign budget, data feeds, bid management, time management, up-gradation requirements and more. Through a potent combination of professional expertise and best industry practices, we offer Google shopping ad services that bring results from the very beginning.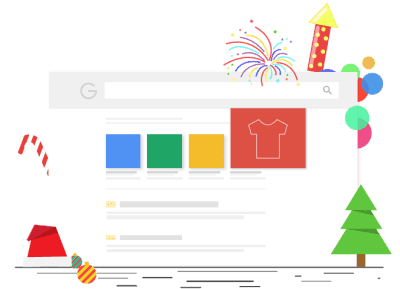 Effective Management of Data Feed
As part of our services for white label Google shopping ads in the UK, we will help you manage your Merchant Centre - a crucial element of a shopping ad campaign where details of products are updated and managed through feeds. We audit existing feeds, develop and update them so that your entire inventory is showcased and nothing is left out when the feed is shared with Google.
Potential customers will see your products at the right place and at the right time when they search for them on Google's search engine. We use lucrative bid strategies and skilful optimization techniques to ensure the successful outcome of your shopping ad campaign.
Continuous Optimization for Measurable Results
We offer tailored Google shopping ad campaigns centred on your business's products, campaign objectives, competition and market. Our proven processes include ongoing keyword research to keep Merchant Centre feeds updated, targeted campaigns, bid setting and refinement, proactive assessments, actionable reports, improvements and lots more. Our committed shopping ads developers, including those in our offshore PPC team, work in tandem with our expert analysts to ensure your campaign is scalable and measurable at all times.
Whether you want our services to overhaul an existing project or create a new one, we are here for you. You can count on us for confidential and professional white label Google ad services. If you're ready to discuss unique aspects of your project, contact us and one of our enthusiastic team members will be more than happy to listen to you.
WE'RE READY TO WORK WITH YOU
PPC-Outsourcing UK is an exclusive PPC service provider offering a wide range of quality solutions to businesses, small and large, around the world. Please don't hesitate to contact us.

Save Free PPC Guide