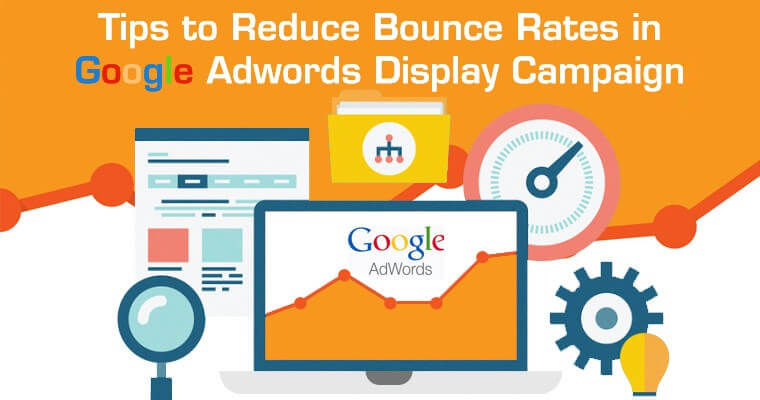 One page website designs may be trending today, but high bounce rate is still considered to be a quality metric that determines ad rankings given by Google. If you're experiencing high bounce rates in your Google Ads campaigns, it's time to regroup and take a fresh approach to Google Ads management.
Run Google Analytics Reports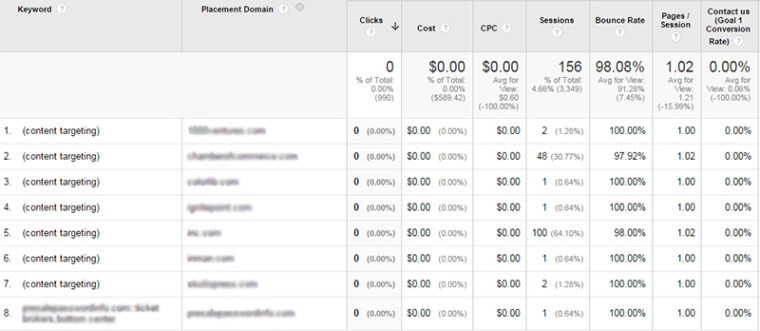 Have you linked Google Analytics to your Google Ads account? If not, it's time you did so. This priceless piece of software can provide you with a huge volume of data that can you use to derive valuable insights into the health of your Google Ads campaign. Take it a step further by setting up interaction goals – this will allow you to understand audience behavior and draw scientific conclusions which you can then use to trim bounce rates.
Also read: Google Shopping Ads Tools and Tips to Boost Your Campaigns
Avoid Click Bait Ad Copy
Ad text and promotional graphics are used to grab user's attention but they should never be misleading or set up unrealistic expectations. When audiences don't find a relevant solution that fulfills their distinct needs upon clicking an ad, they will just leave and you will end up spending precious ad spend on irrelevant clicks. Experienced Google Ads campaign management expert avoid this by developing effective ad copy and graphics with realistic promises.
Review Landing Page Loading Speed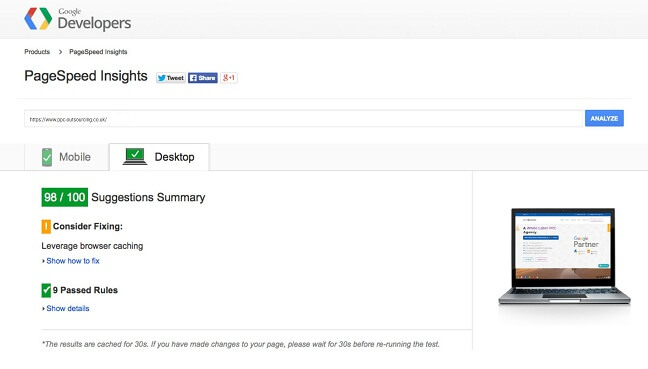 User experience on designated landing pages has a direct impact on bounce rates. You only have a few seconds to convey your value before a prospect moves on. So, is your landing page optimized? Take a look at how long it takes for the page to load. If it takes more than three seconds, you're probably going to lose a user. Landing page loading speed is an important aspect of a Google Ads campaign that needs more focus for improved user experience.
Include Strong Call-To-Action
Does your landing page have a strong call-to-action? This can be anything such as a form to sign up for your newsletter or a link that takes a user to a product page. Your landing page should be designed to take a user further along the sales funnel. Whether it is a form or a link, it should be displayed prominently so that a user is encouraged to take the next step and does not feel inconvenienced while trying to do business with you.
Also read: Fascinating Google Ads Remarketing Tactics That Can Help Your Business Grow
Ensure Smooth Performance across Devices
With a large number of internet users shifting to mobile devices for browsing purposes, having a responsive website and landing page design is key to lowering bounce rates and more effective Google Ads campaign management. Users don't want to waste time trying to expand a website or scroll for each page on their mobile devices. A responsive design will automatically adapt your website content to the screen size being used by a user.
Implement Negative Keywords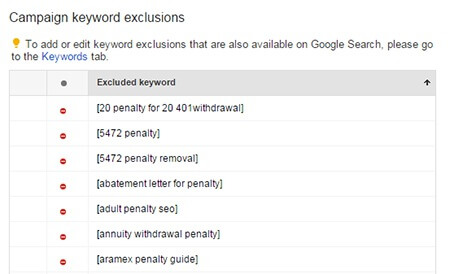 Along with focusing on effective keywords, Google Ads management experts pay attention to negative keywords to maximize ROI on ad spend and make ads more relevant to target audience. The simplest way of knowing which words to include a negative keywords list is to run a thirty day search terms report and analyze findings.
Use Bounce Traffic for Remarketing
High bounces rates are necessarily bad. There are several tools such as Google Remarketing that you can use to drive future conversions. In Google Remarketing, a cookie is placed on the user's browser when he or she visits specific pages on your website. Using information stored in site cookies, you can serve up clever remarketing ads to the prospect as he or she browses on other websites across the Google ad network.
Use these simple tricks to drastically reduce bounce rates and streamline your Google Ads campaign management efforts!