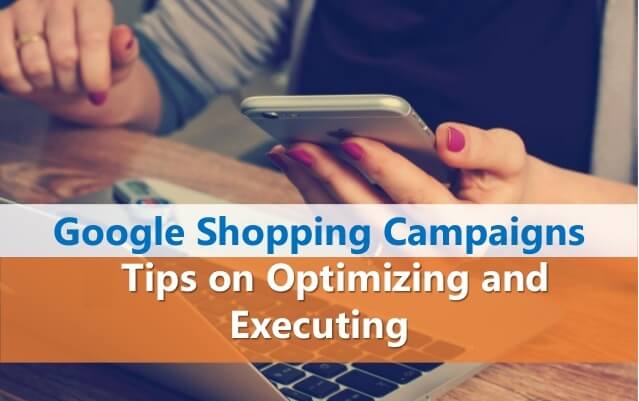 For a successful Google Shopping ads campaign, you need to analyze huge amounts of quantitative performance data relating to all products that come under your campaign. Thankfully, Google Ads assists with numerous useful tools that provide access to the most relevant information quickly.
Here's a list of those tools and tips on how you can use the information they provide to optimize Shopping ads campaigns.
#1 Boost Performance with Day Parting
The Dimensions Tab offers rich campaign performance data with regard to Shopping ads. You can view how your shopping campaign is performing by hour of day or day of week. This will help you quickly find periods during which conversion rates are high or low. Armed with this information, you can make day-parting adjustments to your bid strategy. By applying bid modifier tools, you can bid more for clicks from high converting times or days or bid less for clicks from low converting times or days.
#2 Modify Bids Using Geo-Targeting
Another way to use the Dimensions Tab is by selecting the Geographic view – this allows you find out how your campaign performs by country, region – all the way down to the most specific local location. This information allows you to determine which regions are providing the most traffic for your campaigns. You can then use geo-targeting bid modifiers to bid more for Shopping ad clicks from best performing areas.
Also read: Google Ads Remarketing Campaign and Its Benefits
#3 Analyze Data for Each Product
The Item ID Report is another useful tool in the Dimensions Tab. This report provides performance KPIs for each individual product that's part of your campaign. Now, this report can throw up a lot of information but you can use filters such as 'sort by clicks' to glean valuable insights. Using the 'sort by clicks' filter, you can rank products according to the number of clicks they gathered – this will allow you to swiftly determine products that add most value to your Google Shopping ads campaign.
#4 Exclusive Strategies for Best Sellers
You may want to consider segmenting products that are performing exceptionally well in your Shopping ads campaign into separate, individual product groups. For these best-sellers, you can set slightly higher bids and improve chances of generating more revenues from them. Collaborating with an experienced agency offering professional Google Shopping ads management services will help you cut through the noise and effectively improvise your campaign.
#5 Analyze Search Terms
Google Ads provides detailed information about search terms triggering your ads. Located under the Dimensions Tab, the Search Term Report is a valuable tool in the hands of Google Shopping ads management professionals. By using the 'sort by impressions' filter, you can view queries that are attracting the maximum number of clicks for your shopping ads. Use this information to fine-tune your other digital marketing campaigns or compare performance over seasons.
#6 Optimize Campaign for Search Terms
You can also use the 'search by cost' filter to determine which terms are adding to costs without showing any tangible results. It could be that your audience is not really interested in a product for which one of your ads shows up when they key in a search term. If you find a search term to be ineffective in terms of cost, consider adding it to your negative keyword list.
#7 Use Device Responsiveness Data
The Device Report is a useful tool to determine the effectiveness of your campaign across various devices. Google Ads provides performance data by mobile devices, desktops and full browser enabled tablets. If your campaign is not performing well on particular devices, apply a negative bid adjustment to stabilize return on ad spend. To make the most of the mobile platform, create an exclusive campaign for mobile traffic or set mobile optimized bids for those products that deliver better performance on mobile devices.
Don't stop with reading – get in touch and allow our white label PPC experts to implement these hacks to take your Shopping ads campaign to the next level!