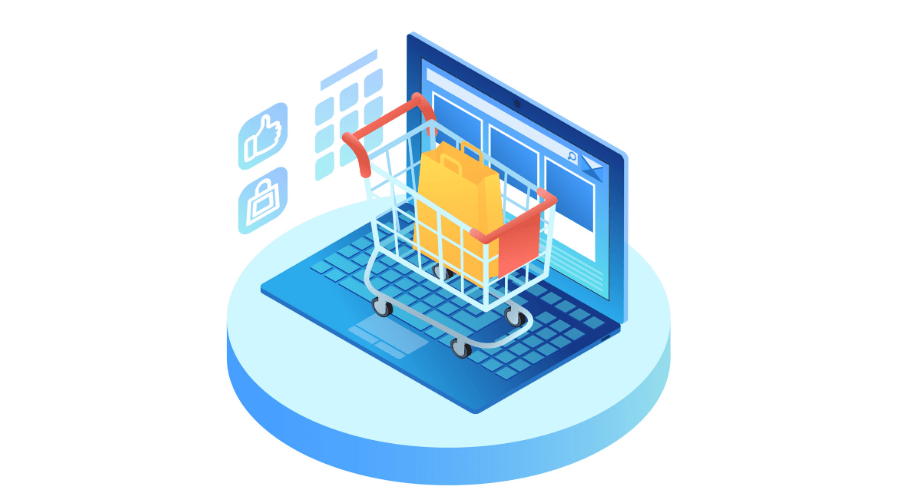 The first step in starting an eCommerce business is to get people to visit your website. But how do you ensure that your visitors convert once they arrive at your site? By aiming for the highest potential eCommerce conversion rate for your store. After a bad user experience, 89 percent of customers purchase with a competitor. There are, however, some things you can do to increase ecommerce conversions, let's look through a few of them in brief.
Optimize For Increased Conversion Rates
Increasing conversion rates on your website should be a top priority when it comes to web page SEO. Obviously, getting a healthy audience to your website via search engine results pages (SERP) and link development is critical, as traffic is essential for brand visibility and conversion rates. However, it is crucial to not solely focus on attracting visitors and to ensure that your web page is geared to capture a sale chance. Optimizing to increase ecommerce conversions will not add to your budget since you are already paying for optimization services. Let's look at how to optimize for more e-commerce conversions.
Always choose keywords that do not disrupt the flow of the written material.

Make sure all of your material has a clear goal of selling your product or service.

Remove any ideas used to deceive clients, as they can completely be a turn-off.

Make the purchasing procedure simple and speedy to avoid buyer dissatisfaction.
Use Video Contents to Engage Your Audience
Video content is an excellent e-commerce marketing strategy to engage your audience and persuade them that your service or product is worthwhile. A smartphone, a tripod, and a microphone, if needed, can easily be used to create video. A video may also give a business personality, allowing it to form a personalized relationship with customers that fosters trust and is simple to distribute to reach a larger audience. Simultaneously, Google and other search engines value video content, promoting your page on a variety of search engine ranking pages, all of which improve e-commerce conversions.
Take Advantage of a Strong Social Media Presence
A strong social media presence is a modern-day requirement as well as a cost-effective approach to boost e-commerce. There are a plethora of social media tools available, and finding the perfect one to benefit your company's brand, product, and service is essential. Many social media users are always online, which means you can contact them at any time. To enhance e-commerce conversions, building a sales plan and applying it across your social media platforms should be a business priority. Here are some ways of improving e-commerce conversions with the use social media:
Try sharing personalized videos to engage with your audience

Write useful and creative blogs to promote your product or service

Make eye-catching statistics and data that would be more appealing to the audience

Post frequently to keep a user's attention while they're surfing.
Utilizing Google Ads for Increased Conversion Rates
Advertisers can reach the appropriate potential buyers at the right time by combining a number of Google Ads campaign types with other digital marketing methods such as Facebook and email. You're simply leaving money on the table if you don't have the correct Google shopping ads for ecommerce in place.
Use Influencers for Better Conversions
Another e-commerce marketing strategy for attracting new audiences, preaching affirmations, and endorsing your product or service is to use influencers and followers. To stay inside your tight budget, you can give incentives such as goods discounts or service discounts in exchange for their services. Other persons can be used as influencers in the following ways:
Create hashtag and photo challenges for your followers to help you spread the word about your business

Provide incentives to the influencer to promote your product or service in exchange

Include customer testimonials and video testimonials to boost product satisfaction
Conclusion
These simple and inexpensive alternatives can significantly help in improving e-commerce conversions without blowing your marketing budget. Now that you have a better picture in mind, start putting these strategies into action soon for a better ecommerce business in the future.
Also Read: 8 Working PPC Strategies to Succeed in Present Scenario