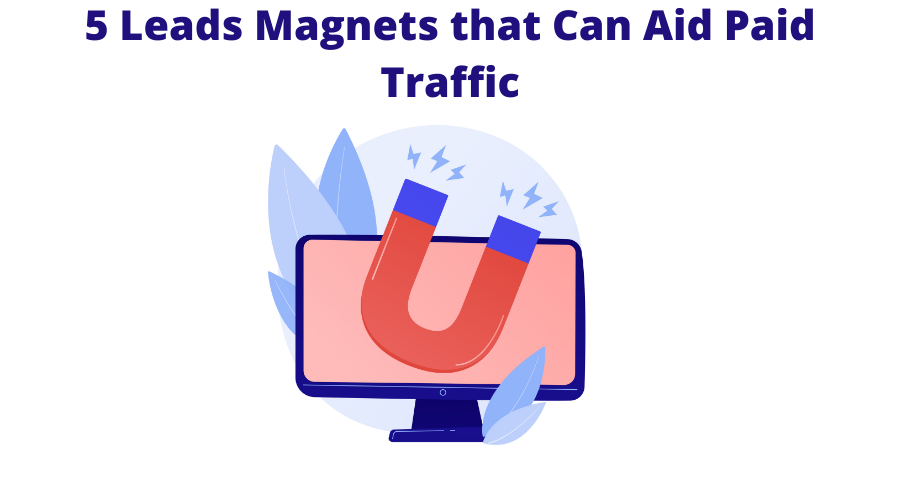 Lead magnets are freebies handed out to customers in return for their contact information. The freebies could be special deals, discount codes, or free resources like e-book template, webinars, etc. The contact information sought for in return includes the customer's name, company information, email addresses, etc.
These details can be used to spread brand awareness, and establish a direct line with the customers to answer their queries. Every opportunity to interact is an opportunity to generate more sales. The information gleaned through lead magnets can be used by the sales teams to come up with effective sales strategies. In fact, research reveals that over 50% of advertisers have observed that lead magnets are very effective tools of lead generation.
In this blog, we've listed five effective lead magnets that can aid the paid traffic to your landing page.
Quizzes to Know the Audience Better
Quizzes are one of the most commonly used lead magnets by white label PPC services experts. Typically, it is only after customers sign up that the advertiser is able to obtain information about them. With quizzes, the need for signing up to obtain information is done away with. The questions in a quiz should go from those related to their experience to those related to their personal information. This will cover all the information necessary to come up with highly targeted and specific content that will improve sales.
Polls, an Alternative to Quizzes
Polls are effective lead magnets as they are easy to participate in. They require much less effort as compared to quizzes. Readers tend to take the steps that are most convenient. Quizzes can prove to be cumbersome at times, as opposed to this, polls provide readers with multiple choices from which to choose them. The time required to complete a poll is much less than the time taken for conventional quizzes, and this is why they are highly qualified lead magnets that can be used as an alternative to quizzes.
E-books are very popular because they are of many kinds like templates, cheat sheets, worksheets, checklists, etc. They are very easy to create, you can easily obtain templates into which the content can be inserted. The colour, style and font of the e-book can be modified to reflect the logo of your business so that it is easily identifiable. If the e-book is too lengthy, and the reader does not have the time to go through it, chances are they will skip it altogether. Therefore, keep in mind the time that your target audience has to determine the length of the e-book.
Content Upgrades for Specific Blogs
Content upgrades are highly qualified lead magnets that are created for specific blogs. The selling point of this lead magnet is in its relevancy to the topic being covered in the blog. That is why it generates many leads. They have been observed to perform really well on social media platforms like Instagram and Facebook where educative content is favoured. The organic traffic from these platforms will also be effectively converted using content upgrades. Moreover, they are a great way to achieve greater leads for lower costs-per-click (CPCs).
Webinars are widely preferred lead magnets in white label PPC services. They tap into the curiosity of the users to generate leads. In addition to this, they ease the customers mind as it is just a one-time commitment. Advertisers can use webinars as a live pitch to drive up the sales. Webinars are usually followed with a survey to understand how satisfied the users were with the webinar. The information from this survey can be used to make the necessary changes so that users are always left satisfied. The icing on the cake is that webinars as lead magnets lower the cost per acquisition.
These five lead magnets are just a few of the many you can use to aid the paid traffic to your landing page. If you find yourselves in need of an expert, outsource your PPC services to professionals today. The expertise of the professionals can help you secure greater conversion rates through lead magnets.