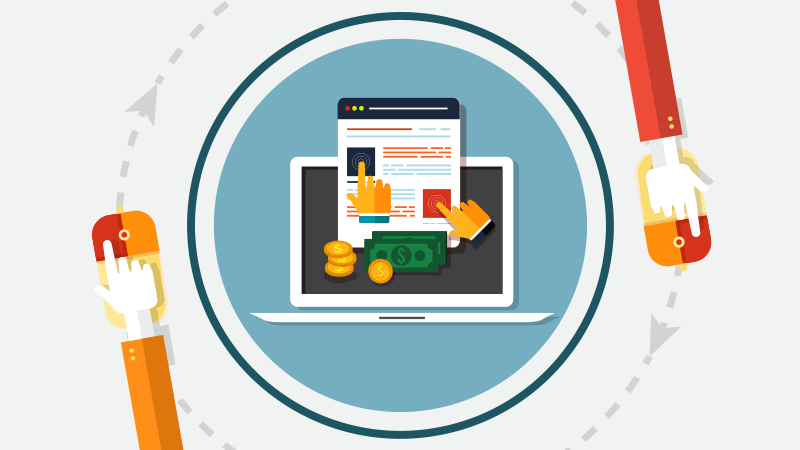 Are you new to white label PPC? It's a tricky space to navigate but can get great results for your agency and marketing clients. Here's a roundup of essential facts every small and medium marketing agency should know about white labeled PPC services.
#1 Unbranded, Outsourced Solutions
White label PPC is a service provided by a sub-agency, when you outsource PPC work to them. You buy unbranded services for a cost-effective price and sell them to your clients for a higher price without adding to your workload.
With an increasing number of marketing clients seeking assistance for creating and managing PPC campaigns, partnering a PPC agency offering white label services a great way to create additional revenue streams and get clients to rely on you month after month.
#2 Help You Navigate PPC Complexities with Ease
PPC campaigns can be launched from different platforms including Yahoo, Bing, Google and social media networks such as Facebook, Twitter and LinkedIn. There are different types of campaigns such as search campaigns, display campaigns, remarketing campaigns and shopping campaigns.
Resell White Label #Marketing Services and Expand Your Online Business: https://t.co/C9WXTzS4xv pic.twitter.com/g6IJJDMAHm

— PayPerClick UK (@PPCOutSourceUK) January 5, 2018
If you're a small or medium size marketing agency, you're unlikely to have expertise to cover all these areas. On the other hand, a white label PPC agency will have the necessary expertise to offer high quality PPC services covering the entire spectrum.
#3 Services from Certified Experts
To offer high quality PPC services, you need to have certified PPC professionals who are trained to master the latest PPC tools and techniques. Building a strong PPC team requires considerable investment. Instead, you can collaborate with a white label PPC firm that has a large team of experienced and certified PPC professionals.
Partnering a white label agency gives you flexibility to expand or limit your team as per requirements and put together the right team of qualified professionals.
#4 End-to-End Solutions
PPC agencies offering white label services provide comprehensive services. This includes pre-campaign research into industry/competition/audience/objectives and keyword analysis. A good white label PPC agency develops tailored strategies to meet campaign objectives and drive ROI.
It also uses cutting edge campaign monitoring tools to evaluate campaign performance and makes adjustments to optimize campaigns so that they deliver even better ROI. Auditing and unbranded reporting are also provided.
#5 Discretion and Confidentiality
Because services are unbranded, your clients will never find out that you're partnering a white label PPC services provider. The white label agency works quietly in the background while allowing you to take all the credit for a job well done.
Some white label agencies also handle communications with end clients so you can be completely hands-off. With a good contract in place, a white label agency will never compete with you for clients.
White Label #PPC Should Be a Part of Your #DigitalMarketing Strategy https://t.co/jEUHIxEXuK pic.twitter.com/aDev8Is8I1

— PayPerClick UK (@PPCOutSourceUK) November 8, 2017
#6 Cost-Effective Services
Costs of white label PPC vary from service provider to service provider. The most common practice is to charge an upfront campaign set-up fee and a percentage of monthly spend. Costs also depend on factors such as the number of clients you have, type and number of services you need and the markets you serve. Offshore white label PPC services are a great cost-effective option for small marketing agencies around the world.
#7 Determine Potential Profits
You can determine potential profitability by calculating the difference between what the white label PPC services provider charges you and your own pricing while offering these services to clients. Also keep in mind the number of clients you are likely to serve and their monthly ad spend.
Aim to build a long-term collaboration with a reliable PPC agency offering white label services so you can be sure of consistent results and trustworthy customer services. Would you like to reap the rich rewards of unbranded PPC services? Set up a meeting with a reputed PPC management services provider!