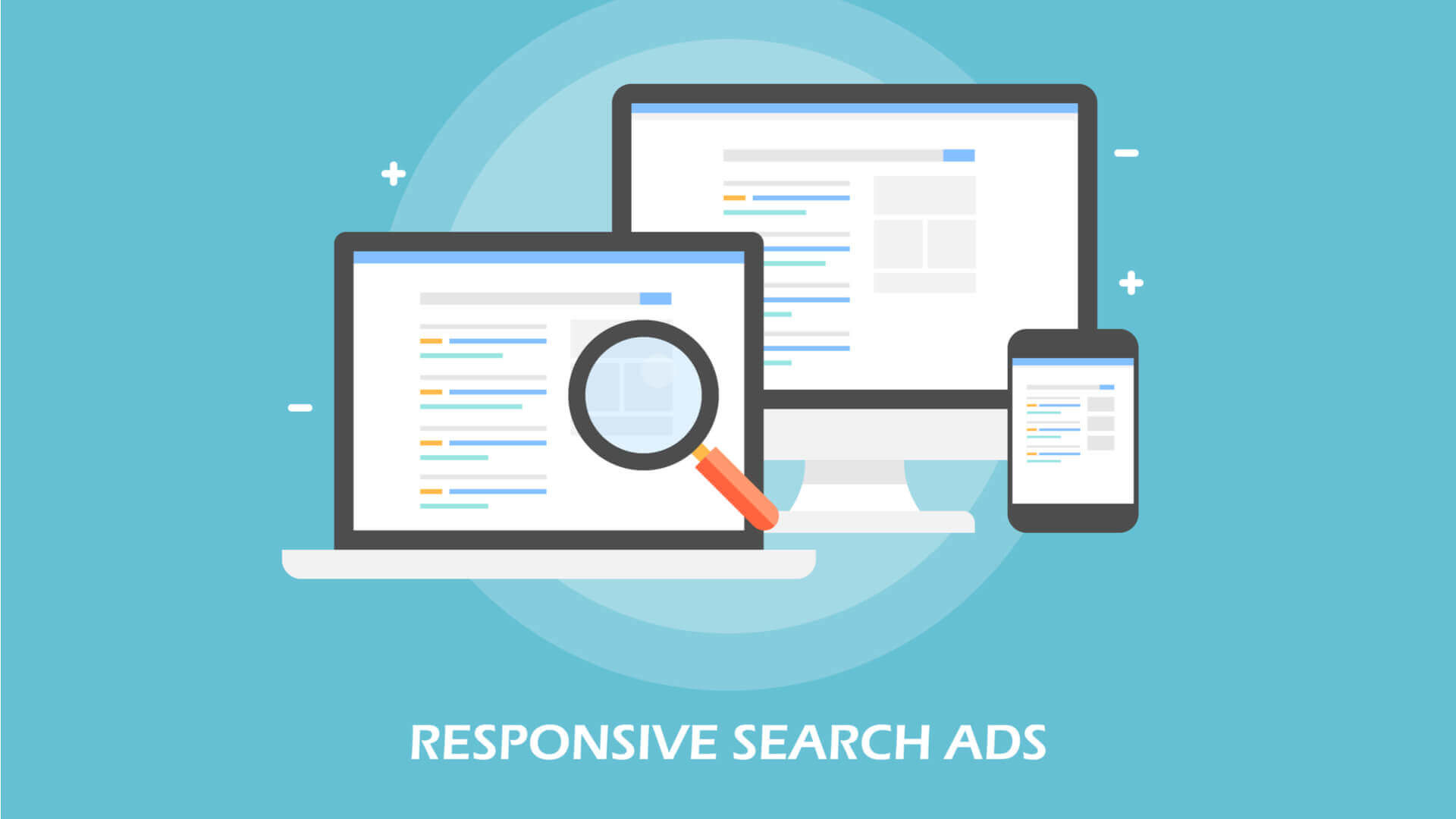 Are you implementing Responsive Search Ads (RSAs) in your Google Ads campaigns? RSAs are currently in beta and they will improve over time. Here's what Google Ads experts are doing right now to improve their performance.
Features of RSAs
Through RSAs, PPC services providers create ads that show more text and messaging that is relevant to a user's search query.
RSAs can show up to three thirty-character headlines and two ninety-character descriptions.
Advertisers can provide up to fifteen different headlines and four descriptions for each RSA.
Using machine learning, over time Google automatically tests different combinations and serves the best combination in an ad to closely match search query.
Benefits of RSAs
Google Ads experts believe that RSAs have the advantage of the flexibility and provide more screen to share messages.
Because Google takes over the tasks of testing and serving the most relevant combinations, marketers can save time and utilize it for other high impact tasks.
RSAs enable advertisers to better match with more queries and increase ad group performance.
They also help advertisers compete in more auctions.
Create Stand-Out Ad Elements
Because Google takes care of mixing and matching, a PPC agency can work on developing unique ad elements. Advertisers have fifteen headlines and four descriptions to work with. They should not become complacent by providing same messaging in every line. Good Google Ads specialists put on their thinking caps and focus on providing different kinds of information such as product benefits, features, shipping information etc. that would resonate with users.
Incorporate Diversity in Headlines and CTAs
PPC services providers create distinct headlines of different lengths to improve performance. They use different calls to action in headlines that would encourage users to click through. They also include at least one keyword in the headline and relevant ones throughout the description to make ads more pertinent to search queries.
Implement Pinning Feature Judiciously
With RSAs, PPC professionals have the option to pin headlines and descriptions to specific positions. However, PPC audit experts recommend using this feature with caution and only after careful consideration of benefits. Forcing headlines and descriptions in particular positions can interfere with Google's automated efficiency in selecting the best performing headlines and descriptions.
Have a Strategy for Third Headline
Most PPC audit experts concur that the third headline is a new opportunity to showcase vital information and should be used strategically. For example, the third headline can include phrases normally used in a display URL and act as its replacement. It can also contain crucial information that would be of interest to users and pushing it to the headline from description can increase its visibility.
Implement One RSA per Ad Group
Ads audit experts do not recommend more than one RSA in an ad group. If you include multiple RSAs, the testing process for is likely to be compromised and optimization may be delayed. For multiple RSAs, more time is required to precisely test different elements in various combinations to see what worked and there may be some confusion in understanding and measuring performance.
Ensure Consistent Messaging
Unlike dynamic search ads that pull information from website to serve in ads, RSAs only use content that is provided by you. But since you hand over the reins of mixing and matching headlines with descriptions to Google, you lose some of that control. To avoid confusion, Ads audit professionals make sure the messaging is cohesive each line so that there's consistency and message reinforcement.
Monitor Performance and Combinations
PPC audit specialists recommend using three or more ads including one RSA for each ad group. When paired with appropriate ad extensions and optimized ad rotation, they increase their relevance and targeting. You still need to monitor the performance of headlines and descriptions of ads as well as the combinations that Google served.
RSAs are a brand new opportunity for businesses to stand out in an increasingly competitive digital marketing landscape. For implementing best practices, get in touch with the UK's top-rated PPC agency!