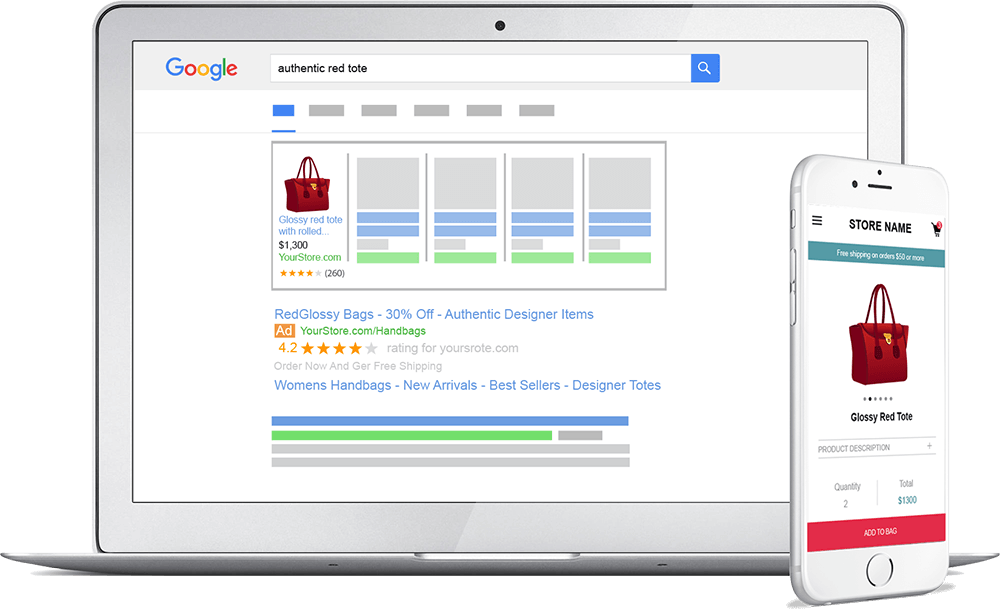 If you are a business owner you must have heard about Google shopping ad campaign, after all it is an efficient and one of the most popular online marketing techniques in today's world. It is very unlikely for any business, to refrain from trying out their hands on this lucratively rewarding technique, offered by Google Ads. Well, exceptions can be anywhere, and if you are one of them, this post is just for you.
So, what is Google shopping ad campaigns?
Fundamentally, business and corporate houses to promote their online and even local inventory use Google ad campaigns. These shopping ad campaigns are an effective way through which you can ensure boosted traffic to your website, and find better-qualified leads.
With Google ad campaigns, you reach the shoppers who matter most – the ones searching for what you sell.
How does it work?
You just need to input your product data into your Merchant Center and create a campaign in Google Ads. After the campaign has been set up, it will be used to develop creative ads on Google and around the internet, targeting users that are actively searching for products and services that you offer. These ads provide a strong sense of your offerings to the user, which leads to a better sales scenario of your e-commerce site.
In simple words –
Google Shopping ads campaigns show up your product information such as images, price and business name right in front of users searching on Google, it does not matter what device they are using. You only need to pay when users click through to visit your website or view your local inventory.
Therefore, coming back to the main topic, how can Google shopping campaigns boost sales?
#1 It helps in steering massive traffic to your website
Since these shopping ad campaigns are largely shown in Google and shopping-related sites, it can expand your click through rates essentially. In fact, promoters have concurred that these shopping advertisements have helped them to double and even triple up the standard amount of their click through rates.
#2 Provides your business an enhanced broader online presence
One of the most striking advantages that these shopping ads campaign have that more than one shopping ads can be set up to show up for a specific user search! Moreover, in addition to picture display ads, Google has one more feature that allows simultaneous documenting of your text ad. This would undoubtedly provide you with a major advantage over other competitors.
#3 Generation of better-qualified leads
Unlike conventional text ads, Google shopping ads feature rich content related to the product. Such as, product image, title, price and even some benefits. Such information provides a succinct insight to the users about the product you are offering. These factors are crucial for the user to make an informed decision regarding the purchase. In addition, by witnessing such rich information about the product, the user is more likely to make a purchase.
#4 Report on competitive data
As earlier mentioned, Google facilitates you to perform a comprehensive analysis of your shopping ads campaign and figure out the performance of your products at any level of granularity you want. Google Ads has a useful tool called the Bid simulator that helps you in recognizing lucrative growth opportunities for your business with impression data.
Therefore, through the use of such extensive strategic techniques, Google on your behalf reaches out to people who are interested in the products and services that you are offering, filtering out all the irrelevant inquiries and leading just the right customers to your bay. This, increasing your sales substantially.