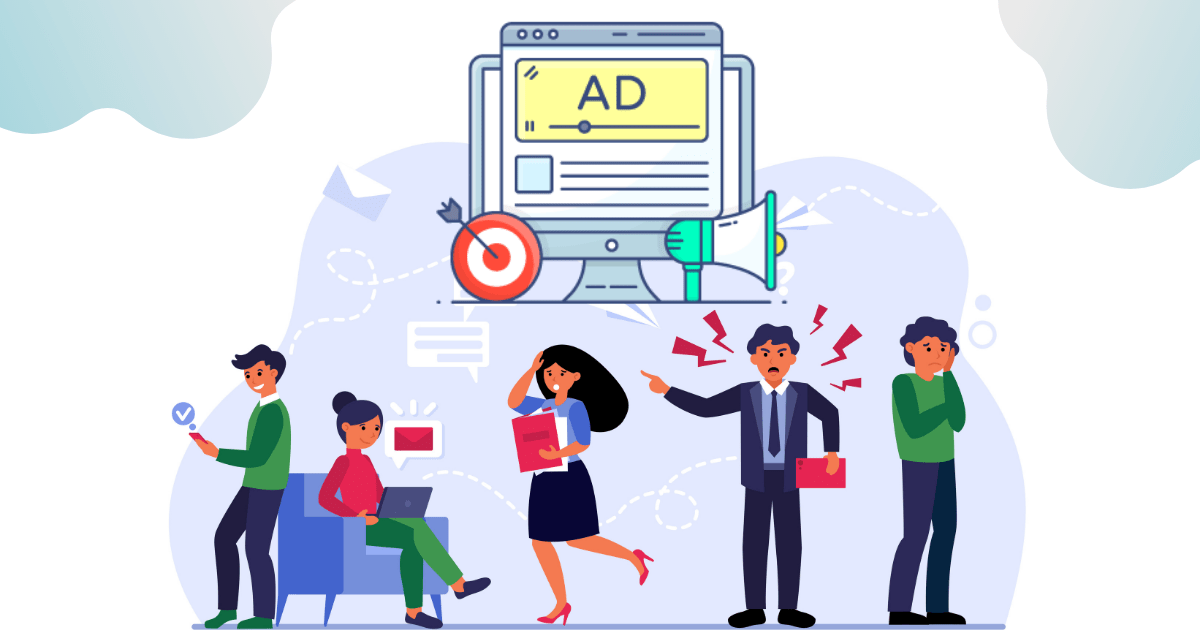 If you are a businessperson trying to run a successful Google Ads campaign, you will be quite surprised that it can be a lot harder than it looks from the outside. There are many elements involved in an ad campaign and while trying to manage it all, there are some common PPC mistakes that many marketers such as yourself can make.
What truly is PPC and how does it work?
Pay-per-click commonly referred to as PPC is an internet marketing or advertising strategy where advertisers pay an agreed upon fee every time someone clicks on their ads on the publisher's website. It is essentially a way to drive more traffic towards their website.
Experienced marketing personnel know that making a simple mistake can result in the advertising campaign failing to reach the target audience and numbers in a significant way. That is why it is important to outsource PPC services for your business to agencies that are qualified to deal with such ad campaigns and can guarantee high performance.
Common PPC mistakes
In this article, we will highlight some of the common PPC mistakes people make with background information collected from the experience of different clients. A few of these mistakes are obvious ones but many of them are mistakes that are not so noticeable, but ultimately makes a huge difference in the outcome of the ad campaign.
Regardless of whether you have decided to outsource PPC services or you are giving the campaign a go on your own, read on to see what mistakes should be avoided to run a successful campaign and get maximum benefit from it.
Mistakes to be avoided in a Google Ads campaign
Not using Google negative keywords:

Your goal should be to get only high-quality clicks from people who will translate into buying customers since you are paying the ad publisher per click. Keywords for ads like 'cheap' or 'free' is a

PPC ads mistake

you can easily avoid. Use Google's negative keyword list so that Google will not by default trigger such irrelevant keywords for your campaign. This will ensure you get a good return on your investment by only getting traffic to your website of parties interested in the product or service you are offering and willing to spend money on it.

Not using Google's free Ad extensions: This falls under the category of common mistakes made by even the experienced ad campaign veterans. Simply following the Google ad format makes your ad uninteresting. Adding the relevant extensions depending on your business can increase your ad size making it more visible on the page and thus chances of it being clicked by a user increases greatly. These extensions does not cost any extra money and so it is a mistake to not take advantage of it. You can add extensions for location, price or sitelink to name a few to make your ad more informative to the readers.
Not targeting your ad by location: It is very important for you as a business owner to know who you want to target with your ad campaign. Once you identify your audience based on location, you can set up your Google ad to target those specific locations or countries where you have your business services available. This guarantees that your ad will be seen by the audience you want it to reach and get their attention.
Not safeguarding your ad from click fraud: Click fraud is very prevalent in the online world and you could end up losing a lot of money paying for clicks that are never going to translate to a real or even a potential customer. You can avoid this PPC ad mistake and reduce fraudulent clicks by installing protection software.
Before starting an ad campaign, you should check to make sure that your website is fast and that your ad landing pages are optimized. Potential customers will not wait around for a website to load and the look and feel of your landing page is a crucial factor is increasing your conversion rate.
Once you get a handle on these common PPC mistakes that are usually made in ad campaigns, you can work around them and implement the steps required to make your Google ad campaign stand out and grab attention!